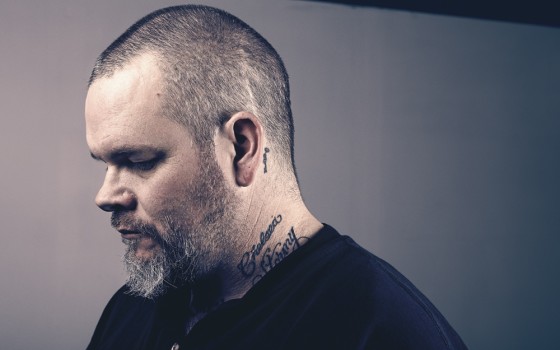 This weekend, founding Neurosis guitarist/vocalist SCOTT KELLY will take to the road for a four-show California tour in support of his recently released third solo album, The Forgiven Ghost In Me. For the first time, KELLY will be joined on these shows by cohorts Noah Landis and Greg Dale as SCOTT KELLY AND THE ROAD HOME, bringing his dark Americana to fruition on stage in a whole new way, as they did on the new album.
The action begins this Saturday in San Francisco and play through Oakland, Fullerton and Los Angeles, with opening support from YOB frontman Mike Scheidt.
Stream the title track to the new album "The Forgiven Ghost In Me" via Decibel Magazine's blog
RIGHT HERE
.
SCOTT KELLY AND THE ROAD HOME live performances:
9/29/2012 Hemlock Tavern - San Francisco, CA Hemlock Tavern w/ Mike Scheidt
9/30/2012 Uptown Nightclub - Oakland, CA w/ Mike Scheidt
10/01/2012 The Slidebar - Fullerton, CA w/ Mike Scheidt
10/02/2012 Cineplex at the Silent Movie Theater - Los Angeles, CA w/ Mike Scheidt
Dissimilar to his previous solo outings, on The Forgiven Ghost In Me KELLY sought out additional musicians to help create his vision for this release, recruiting good friends Noah Landis (Neurosis) and Greg Dale, forming SCOTT KELLY AND THE ROAD HOME. Additionally, Jason Roeder (Neurosis, Sleep) and Josh Graham (A Storm Of Light, Neurosis) make guest appearances on the album. These additional instrumental and vocal contributions add incredible new dimensions to KELLY's foreboding tales. The eight tracks were recorded by Landis, the album running deep with over forty minutes of foreboding Americana showcasing the ever-evolving artist brandishing some of his most expressive hymns of pain, reflection and redemption to date
Review copies of The Forgiven Ghost In Me and interviews with SCOTT KELLY are available via phone or in-person. In North America contact
earsplitpr@aol.com
, and elsewhere contact
ansgar@community-promotion.com
.