Having previously announcing the arrival of the second installment of
ORO - Opus Alter
, which is to be released on September 18th, we now proudly unveil the cover art for this next chapter brought to you once again by the unstoppable force that is the Malleus art collective...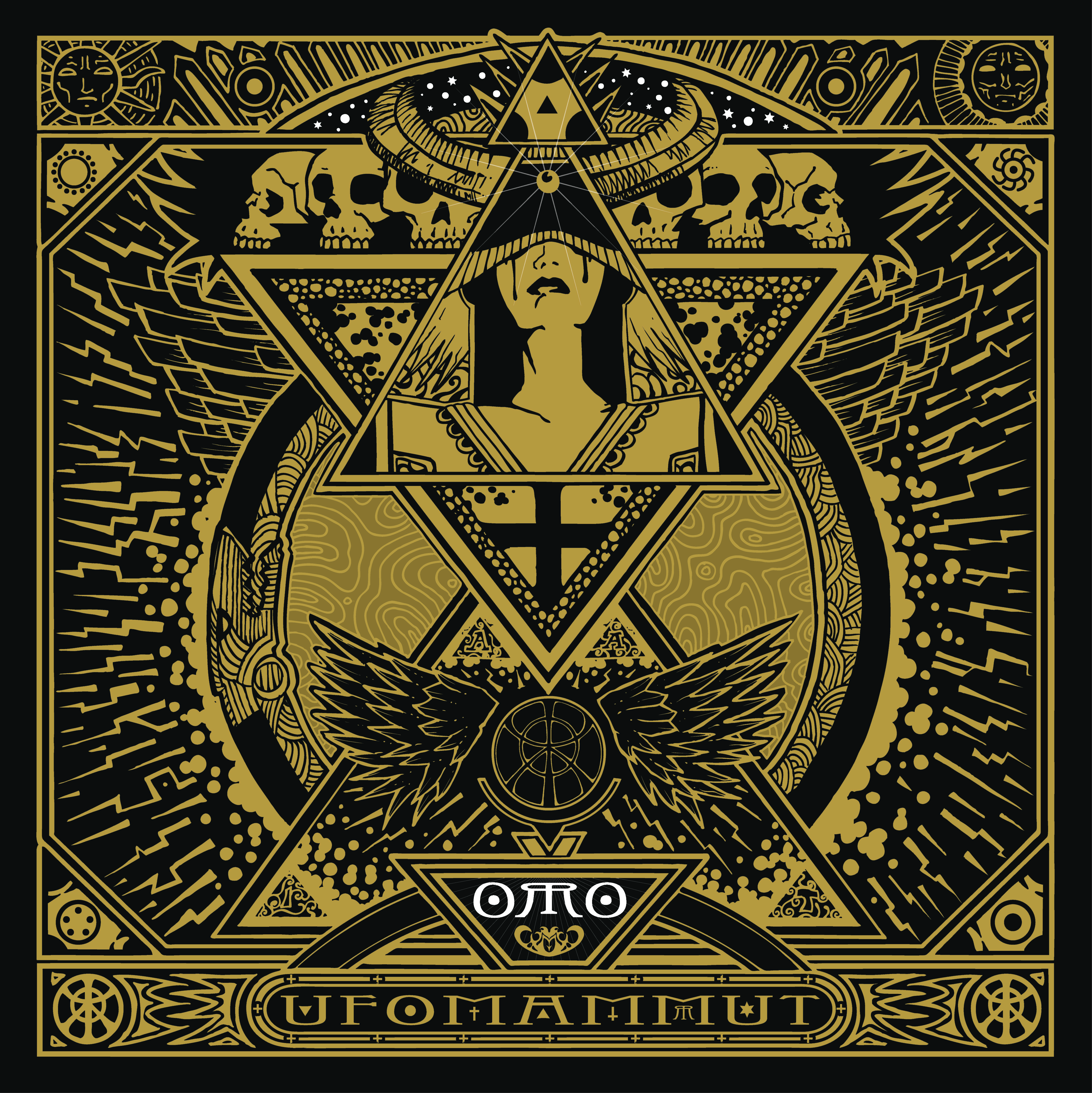 We can also reveal the full tracklisting for this release which is as follows:
1. Oroborus
2. Luxon
3. Sulphurdew
4. Sublime
5. Deityrant
Another video trailer is available for your viewing pleasure, so head on over to YouTube and do not hesitate to spread far and wide:
http://youtu.be/jVImQXRKsig
. Read on for further information about the album.

As with all previous Ufomammut albums, the concepts behind ORO are expansive and multi-faceted, mutating the Italian palindrome which translates to "gold" with the Latin translation of "I prey." ORO explores the concept of knowledge and its power; the magical stream controlled by the human mind to gain control of every single particle of the world surrounding us. ORO is the alchemical process to transform the human fears into pure essence; into Gold. Although ORO's two chapters will be released months apart from each other, they must be considered as a single track in which the musical themes and the sounds appear and reappear, mutate and evolve, progressively culminating in the crushing final movement. ORO is an alchemic laboratory in which substances are flowing, dividing and blending themselves in ten increments from the alembics and stills, culminating into the creation of Gold.

Opus Alter is going to fulfil and widen the perspective of the new work of Ufomammut. Starting where Opus Primumended, Opus Alter evolves deeper into devastatingly powerful new territory, where chaos is metamorphosed by cacophonous sound, until the final notes resonate, knowledge is forged and Ufomammut strike gold.

Stay tuned for more details regarding the release and tour are announced. Meanwhile check out the following confirmed dates so far:

AUGUST
13. ITA . Musica W Festival – Castellina Marittima (PI)

SEPTEMBER
01. ITA . Rock in Riot Festival – Martinengo (BG)

OCTOBER
04. D – Leipzig, UT Connewitz
05. D – Berlin, Bi Nuu – TBC
06. SWE – Malmo – Krank
09. FI – Turku , Klubi
10. FI – Tampere, Klubi
11. FI – Helsinki, Kuudes Linja
13. NOR – Oslo, Betong
15. D – Kiel, Alte Meierei
16. D – Koln, Underground – TBC
17. NL – Tilburg, 013
18. B – Kortrijk, De Kreun
19. NL – Utrecht, Ekko
21. UK – Birmingham, Supersonic Festival
23. F – Paris, Glazart – TBC
24. F – Poitiers, Le Comforte Moderne
25. F – Bordeaux, Heretic club – TBC
27. P – Porto -Amplifest (Hard Club)