As their thirtieth anniversary creeps ever closer late in 2015,
NEUROSIS
will this week embark on their most massive North American tour since before the turn of the millennium, as the sixteen-city expedition kicks off tomorrow, Friday, July 31st.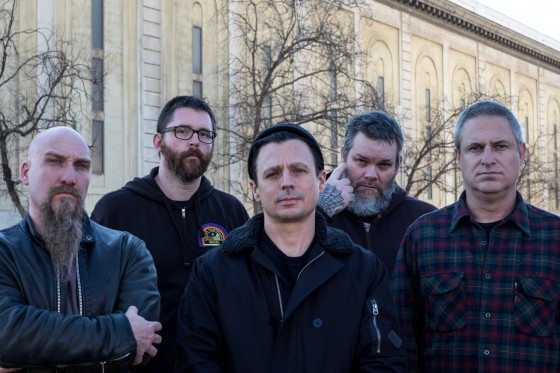 The forceful aural surge of NEUROSIS will be felt through a deluge of performances which are set to take place in sixteen cities across America and Canada over the next three weeks. The quintet will punish the continent with one of their most crushing live sets to date, beginning on July 31st in Lawrence, Kansas, followed by shows in Minneapolis, Madison, Chicago, Louisville, Detroit, Toronto, Montréal, Boston, New York City, Philadelphia, Richmond, Carrboro, Atlanta and New Orleans, before coming to a smoldering finale in Houston on August 16th, the band playing to cities and states which they have not visited since the 1990s along the way.
Support for NEUROSIS will include the thunder of labelmates Brothers Of The Sonic Cloth (featuring Tad Doyle of TAD and Hog Molly) for the entire trek, with additional legs of the tour also featuring nomadic doomsday cult, The Body, expansive rock duo, Sumac (members of Baptists, Old Man Gloom, ex-Isis, etc.), doom/rock experimenters Pinkish Black and blues/rock-driven labelmates Iron Tongue. NEUROSIS will also perform at the immense Montréal Festival where they'll join the likes of Mastodon, Meshuggah, Gorguts and many others on August 7th.